Honoring Scott's Legacy To promote suicide prevention
and mental health awareness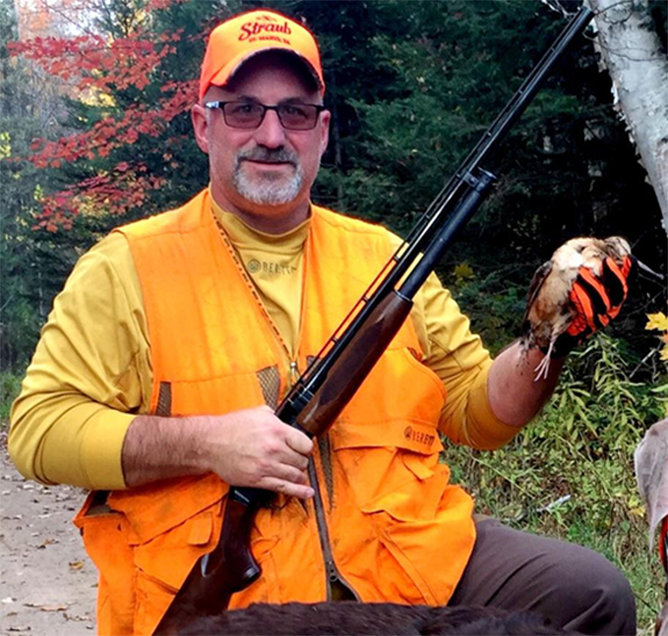 The Scott Sipple Foundation Story
After the tragic loss of Scott Sipple a group of his friends started looking for a way to honor his legacy of giving, unselfishness, compassion, community involvement, patriotism and sporting spirit. We also wanted to raise awareness around mental health, and the thing that took him from us, suicide. Thus the Scott Sipple Foundation was created!
The Scott Sipple foundation raises money through various events which is then distributed throughout our community. This money goes to organizations that promote education and the conversation around mental health and suicide prevention. In addition we also financially support groups that help veterans, youth sports, Scott's love of the outdoors and many other things that help promote healthy communities.
Our goal was to make something positive come from Scott's death. Our hope is that through our efforts we can make resources available for anyone in crisis, and also better the communities in and around central Pennsylvania.
The contribution Centre Helps received from the Scott Sipple Foundation allowed us to formalize and maintain our partnership with the National Suicide Prevention Lifeline as well as provide additional training to our hotline staff. [Read full testimonial]

Leanne Lenz, Executive Director
It has been an honor to work with the Scott Sipple Foundation on habitat work in central PA. We are accomplishing habitat improvement for grouse and woodcock across some of the same ground that Scott, and many of you, may have traversed over the years. [Read full testimonial]

Benjamin C. Jones, President and CEO
Scott and his parents set the bar in the area of educating youth on firearm safety and use. Funds from the Foundation allow us to carry on that important work.

Bill and Jana Peters, Volunteer Leaders
Tussey Mtn Jr. 4-H Club
A special thank you to Joyce Sipple for her continual caring support with the State High My Mental Health Matters Student Club's endeavors to help eliminate the stigma often associated with mental health by creating positive mental health awareness via schoolwide activities where all students feel accepted, appreciated, acknowledged, and cared for in our school. [Read full testimonial]

Suzanne Jury Lyke, M. Ed
My Mental Health Matters / Co-advisor
The money that the Scott Sipple Foundation provided allowed for LSF to host a veteran retreat and help several former military members begin their recovery process. We cannot thank SSF enough for their generous donation! [Read full testimonial]

Abigail G. Orth, C/Col, AFROTC
Force Support Flight Commander
Previous
Next